Web hosting is an essential part of putting a website or application online. Think of it like a house and land package, you can't have one without the other.
Host Geek has been providing web hosting since 2005 so we have built up a highly experienced support team that will get you started fast. We host a wide range of websites, from basic blogs through to highly complex eCommerce stores and Apps. Out team of Geeks will take you through getting started step by step if that's what you want. We'll also talk to you in a language you understand, no geek speak.
We offer you complete flexibility. As your needs change, your web hosting package can as well.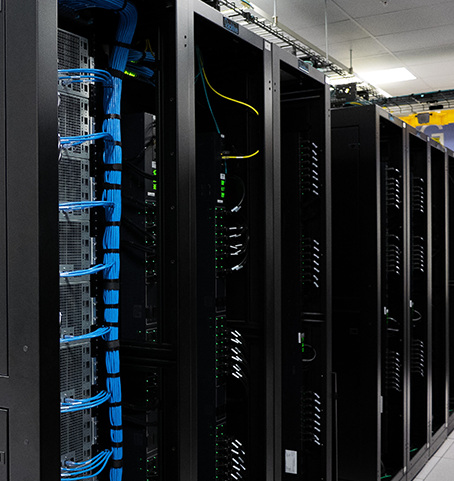 WEB HOSTING OPTIONS IN AUSTRALIA

SHARED WEB HOSTING
<span style="font-weight:bold"><font size="4">From</font></span> $
4
Monthly

SPECIALISED HOSTING
<span style="font-weight:bold"><font size="4">From</font></span> $
13
Monthly

RESELLER HOSTING
<span style="font-weight:bold"><font size="4">From</font></span> $
18
Monthly

EMAIL HOSTING
<span style="font-weight:bold"><font size="4">From</font></span> $
3
Monthly
Billing cycle options: Monthly, Quarterly, Semi-annually, Annually and Bi-annually. Prices include GST.
FREQUENTLY ASKED QUESTIONS

Where are your servers located?
We offer high performance servers based in Melbourne. Our Virtual Infrastructure and network is built from the ground up to provide the highest quality, reliable business services for our customers. If you'd like to find out more about our data centre please click 'Discover More' below.

What support do you offer?
Host Geek has built up a huge reputation for offering Geektastic support. We have a highly experienced support team based in Australia. Our team is available 7 days a week and offer several methods for you to get in touch including a ticket system, LiveChat, phone and email.
Is your hosting service suitable for beginners?
Host Geek makes it easy for even a complete beginner to get started in the online world. We have helped thousands of customers start out and the chances are we'll have answers to your questions before you even ask them. Give us a call today on 1300 722 504 and have a chat about your needs.

Should I get Shared or VPS hosting?
We recommend you give the Geeks a call to discuss your requirements. If you have a new website which is fairly basic you should be fine with shared hosting. If you have an eCommerce website or a website with loads of traffic a VPS plan is recommended.

Can I change my hosting plan?
Absolutely. We offer flexible hosting plans that grow as your website does. Many of our customers started out on a basic shared hosting plan and over the years have grown into a VPS plan or even opted for Dedicated Servers.

We are extremely proud of the hosting services we provide and have built a large number of clients through providing excellent support and rock solid hosting solutions. In saying that, if you aren't happy with anything we offer, simply contact support within 30 days of opening your hosting account and we'll refund your money.