Experience superior website protection against hackers, malware, and more!
The Ultimate Website Security for Complete Peace of Mind
As a web and business owner, the smooth and seamless operations of your website should be your number one priority. Malicious attacks can easily endanger your website and your entire online business operation in just a snap. If your website is not secured, your data, content, customers' information, and privacy are all at risk.
Your website must have Sucuri website security to protect your business online.
Get Complete and Reliable Protection for Your Website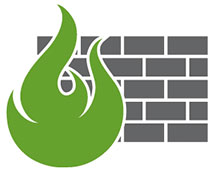 Don't wait for something bad to happen! Act now and experience the ultimate website security brought to you by Sucuri Website Security Solutions. Get confidence and peace of mind knowing that your website is 100% protected against hackers, blacklists, threats, and malware.
Host Geek chose to partner with Sucuri as they develop incredibly strong and powerful security products, owning their place as the leading website security solution providers.
Ensures your hard work and money poured into your business doesn't go away due to cyber terrorists.
The website security your website needs
Malware & Hack Scan Frequency
– 6 Hours​
Brand Reputation & Blacklist Monitoring
Firewall – HTTPS & PCI Compliant
Advanced DDoS Mitigation
Malware Removal & Hack Cleanup​
Stop Hacks (Virtual Patching / Hardening)
CDN Performance
SSL Certificate Support
Customer Support (Ticket)
Billing cycle options: Monthly, Semi-annually, Annually. Prices include GST.
Strictly no refunds allowed for Sucuri services.
Sucuri Website Security features
Click on the feature group headings to view details.
| | |
| --- | --- |
| Number of Websites | 1 |
| Number of Webpages | Unlimited |
| 30-Day Money-Back Guarantee | ✓ |
| | |
| --- | --- |
| HTTPS/SSL via WAF | ✓ |
| SSL Certificate Support | ✓ |
| Sucuri Dashboard API | ✓ |
| Support Type | Ticket |
| | |
| --- | --- |
| Security Scans | 6 hours |
| Malware Detection | 6 hours |
| Security Anomaly Detection | 6 hours |
| Blacklist Monitoring | 6 hours |
| File Change Detection | 6 hours |
| DNS Monitoring | 24 hours |
| SSL Monitoring | 24 hours |
| Instant Notifications | ✓ |
| | |
| --- | --- |
| Bandwidth Limit | Unlimited |
| Web Application Firewall (WAF) | ✓ |
| Intrusion Detection System (IDS) | ✓ |
| DDoS Attack Mitigation | ✓ |
| Brute Force Protection | ✓ |
| Block Hack Attempts | ✓ |
| Prevent Zero-day Exploits | ✓ |
| Protected Pages | ✓ |
| Heuristic Correlation Engine | ✓ |
| Load Balancing / Failover | ✓ |
| | |
| --- | --- |
| Hack Cleanup & Malware Removal | ✓ |
| Malware Removal Request Limit | Unlimited |
| Blacklist Warning Removal | ✓ |
| Automatic Cleanup | ✓ |
| Security Analyst Escalation | ✓ |
| Full Website Cleanup | ✓ |
| Backdoor Removal | ✓ |
| Quarantined Backups | ✓ |
| Post-Cleanup Report | ✓ |
| | |
| --- | --- |
| Global Anycast CDN | ✓ |
| Fast Page Speed | ✓ |
| Reduced Server Load | ✓ |
| GZIP Compression | ✓ |
| Smart Caching Options | ✓ |
Ultimate Protection Against Malicious Threats and Attacks
Sucuri is a globally recognised name in matters related to website security, protection, and monitoring. It offers complete and powerful features designed to improve the safety and performance of websites.

One of the top reasons hackers attack websites is an unsecured code. Using their hacking knowledge and techniques, hackers can easily exploit websites with sloppy and unsecured code. Sucuri's Web Application Firewall (WAF) helps defend your website against DDoS attacks, cross-site scripting (XSS), SQL injection attacks, and other types of hacks.

Unsecured websites are highly susceptible to malicious attacks, including pharma hacks, backdoor injections, download injections, website defacements, and phishing activities among others. Sucuri is designed to monitor, identify, and scan websites for malware that may be existing in your website, and to proactively alert you for any security concerns.
Brute force comes in different forms, and if you're not careful, you can easily lose important data and have private information stolen from your website. The Sucuri Website Security Solution comes with detection and whitelisting features designed to stop brute force attempts, including unauthorized scanning tools, bad bots, and semi-manual login methods.
If Google and Bing find irregularities in your website caused by malware or any malicious software, your website can be blacklisted from search engines. As a business owner, you don't want to lose your website's search presence as this will negatively affect your business. Sucuri can quickly identify possible blacklist attacks, enabling you to take action right away.

When you register a domain, your contact information and registration details are stored publicly. Sucuri has an intelligent feature that monitors and alerts you for any changes made in your DNS and WHOIS information, such as updating of contact details, change in DNS server, registration transfer, and more. An unauthorised change may be linked to security-related activity.

Search Engine Poisoning (SEP) Repair
Search engine poisoning is a black hat activity in which attackers, who were able to illegally access your website, insert keywords and links to pages that rank on search results. Hackers use the SEP technique to divert your web visitors to their platforms, steal your rankings, and take advantage of your hard work. Sucuri uses a powerful method to identify infected SEO pages.
Distributed Denial of Service (DDoS) is a malicious activity that aims to disrupt website operations and online services by flooding the targeted system with overwhelming traffic, causing longer down times and higher bandwidth bills. The Web Application Firewall (WAF) feature of Sucuri protects your website against these attacks and prevents them from occurring.
Immediate Zero Day Response
Zero-day refers to a vulnerability in software, hardware or firmware that hackers use and exploit to attack a website or a system. This type of threat is extremely dangerous because only the attacker has the knowledge of the condition, putting your website at a great risk. The Sucuri Firewall blocks malicious activities and protects your site from zero-day exploits.
Above and Beyond Website Protection
Malware Cleanup and Website Repair
In case of a malware attack or hacking incident, Sucuri provides malware cleanup and hack repair services. This is done by simply submitting a repair request to Sucuri (which our team will do on your behalf), and their team will go through your files to clean and repair each one of them. Sucuri will make sure that you website goes back to its tip-top condition.
Simple Configuration Across All Platforms
Sucuri Website Firewall works across all platforms, including WordPress, Magento, Joomla!, PrestaShop, ZenCart, Drupal, vBulletin, etc. It supports Apache, NGINX, and Windows web servers as well. Sucuri is highly adaptable which makes it quick and easy to set up.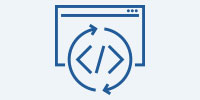 Website Performance Optimisation
Secured websites are free from malware, threats, and other software vulnerabilities that can negatively affect their speed and performance. Therefore, by using Sucuri Website Security Solution, you will not only secure your website from attacks, but you can also improve its speed, uptime, and performance. Protection and speed optimisation are its key features.
How Sucuri Scan and Protection Works
Step 1
Identify Security Issues
If your website is compromised, Host Geek will assist to lodge a ticket to Sucuri and they will evaluate the situation to determine the type of threat or attack.
Step 2
Remove and Repair Vulnerabilities
Sucuri removes malware infections, cleans your website, and repairs any damage that may have happened.
Step 3
Configure for Continuous Monitoring
Website security is a continuous concern that requires constant monitoring. With Sucuri, crucial security information is constantly monitored.
Step 4
Deploy Protective Actions
Aside from executing proactive security measures, Sucuri also deploys preventive actions that shield your website against future and recurring attacks.
Step 5
Launch Performance Optimisation
By eliminating security threats and software vulnerabilities from your website, Sucuri helps boost and optimise the overall performance of your site.
Get This Powerful Protection for Your Website
Are you ready to level up your website and experience security like no other? Sucuri Website Security Solution embodies powerful features that will not only scan your website for malware but will also protect it from attacks and boost its performance. Contact us now and let's discuss your website security needs.