SHOUTCAST RADIO STREAMING
Conquer the global 'airwaves' with your online radio station
Are you a community-based radio station looking to broadcast online?
…or an individual who always wanted to have your own radio station?
With Host Geek, you can stream your radio station to listeners across the globe with SHOUTcast radio streaming. You can even use our technology to track who is listening and where they're based.
All of our plans come with unlimited bandwidth, and an easy to use control panel. Want the ability to set and forget? The AutoDJ addon allows you to upload your tracks and create a playlist – then you're good to go. This allows you to easily stream radio across the Internet.
You can use this feature with a range of media players and operating systems. If you need a custom SHOUTcast Radio Streaming package, or are not sure how to get your station up and running, we can talk you through the process.
FREE MONTH TRIAL: use promo code SHOUT30 on signup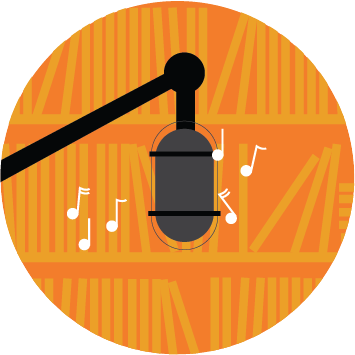 SHOUTcast Radio Streaming Features
CHOOSE A PLAN THAT SUITS YOUR NEEDS
Select annual billing cycle and get 2 months FREE!
Billing cycle options: Monthly, Quarterly, Semi-annually, Annually and Bi-annually. Prices include GST.
ALL SHOUTCAST RADIO STREAMING PLANS INCLUDE
Default maximum limit of 50 simultaneous listeners.
Can be upgraded easily.

We don't count the bandwidth used by your stream.
No limit = no worries!

Easy to use control panel and stats package to see how active your stream is
Get your new service up and running within minutes