To help get you up and running quickly with Host Geek, we offer a Free Migration Service for all new services. This means that we will help migrate you web hosting from your old provider, across to Host Geek.
In most cases we are able to complete this process for you with no, or very little downtime. This document aims to outline a few of the different migration scenarios that we have come across, and explain the timeframe required to move your hosting services under each scenario.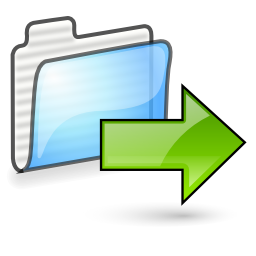 FREQUENTLY ASKED QUESTIONS
How do I request a free Website Migration?
The best way to request our Geeks to migrate your website for you is to lodge a support request with our team. You can do this by any of the following methods:
What Information do I need to provide for my website migration?
Providing accurate details for your old hosting environment is critical to helping our team migrate your website quickly and with as little downtime as possible.
At a minimum, we require the following details:
Control Panel URL
Control Panel Username
Control Panel Password
Notes regarding any special configuration, if applicable
If you are also transferring your domain name registration to Host Geek, we can help update the DNS records for you. If your domain is registered elsewhere, then you will need to either provide access for our technicians to update your domain's DNS Delegation (done via the domain registrar), or be able to make these changes yourself when directed by our support team.
When will my website be migrated?
Once you have requested your website to be transferred have and provided all of the necessary login details for the old host, our team will take a look at the old hosting environment to evaluate which scenario applies to your request, and the amount of time required to complete the migration.
At this point, we will endeavour to book a time with you for the migration to occur. We always aim to complete the transfers at a time that is suitable for you (where any disruption is likely to cause the least inconvenience).
All website transfers are completed within standard business hours (Monday to Friday, 9am to 5:30pm, excluding public holidays). If you wish to have your services migrated outside of these times, an additional fee will apply. You may request a quote for out-of-hours migration of your hosting services at the time you request your services to be transferred.
How do I know which migration scenario applies to me?
Our support team will be able to confirm the transfer scenario that applies to you hosting migration request.
WEBSITE MIGRATION SCENARIOS